December 12th, 2021
ISS (Individualized Skills and Socialization)  
Changes to Day Habilitation (DH) programs are coming for HCS/TxHmL!  The link below contains a discussion concerning the implementation of a recommendation in the Rider 21 Report (General Appropriations Act for FY 2020-2021, 86th Session) related to the monitoring of DH programs which will transition to the provision of ISS.
To view, the report go to:  https://www.hhs.texas.gov/sites/default/files/documents/laws-regulations/reports-presentations/2021/rider-21-transition-day-habilitation-services-jan-2021.pdf
HHSC will soon release a Provider Letter explaining that DH programs that intend to provide ISS will need to obtain a DAHS license. HHSC will modify current DAHS rules and licensing requirements to add an ISS service category.  The ISS category will include rules appropriate to the provision of the new service.
 A small
licensing fee will be applied – $75.00.
  The license will need to be
renewed every three years
.
Note: it is not known at this time whether a 'public' DH provider will need to pay the license fee.
HHSC will conduct webinars beginning in January (probably late January) to inform providers of the changes including the related rule changes (rules to effect the change are still in the development stage).       
Which providers will need to obtain the DAHS license and which providers will not?
Current DAHS providers who want to also provide ISS.

HCS/TxHmL providers operating a DH and serve persons eligible to receive ISS.

Independent DH providers serving persons eligible to receive ISS.
ICF/IID providers who operate a DH and only serve persons receiving ICF/IID services will not be required to obtain the license. However, i

f the ICF/IID provider opens its DH program to serve persons eligible to receive ISS, such as persons enrolled in HCS/TxHmL, it will need to obtain the license.
FYI- The report above does mention that in order to meet the federal compliance deadline of March 17, 2023, HHSC recommends implementing this new service on September 1, 2022. 
Below are some Of The Highlights of This Report
Lower Staffing Ratio Discussion From The Report
On-Site ISS
"On-site Individualized Skills and Socialization To align with the federal regulations for person-centered planning, choice, and autonomy related to daily activities and social interactions, on-site ISS would be focused on achieving outcomes identified in person-centered plans to a much greater degree than the current day habilitation service. Group activities would be reduced, with the focus instead on person-centered activities related to skill development and gaining greater independence, socialization, community participation, or future volunteer or employment goals. On-site ISS cannot include skills tests or similar thresholds a person must meet prior to participating in similar activities off-site. At any time, a person must be supported to pursue and achieve employment through school, vocational rehab, or waiver employment services. The existing HCS LON structure is used as the basis for the proposed mid-level staff ratios that meet the need of each level19, as shown in Table 2."
Here is table 2
Table 2.
ISS On-site Staffing Ratios and Rates LON Ratio Estimated Rate
Intermittent (LON 1)
1:7 staff to client ratio $4.95/hr
Limited (LON 5)
1:5 staff to client ratio $5.83/hr
Extensive (LON 8)
1:3 staff to client ratio  $7.85/hr
Pervasive (LON 6)
1:3 staff to client ratio $7.85/hr
Pervasive Plus (LON 9)
1:1 staff to client ratio  $17.96/hr
Off-Site ISS
"Off-site Individualized Skills and Socialization Off-site ISS provides activities integrated into the larger community to promote the development of skills and behavior that support greater independence and personal choice, and they must be consistent with achieving the outcomes identified in the person's service plan. These parameters address regulatory requirements for settings to be integrated and to support full access to the greater community to the same degree as a person not receiving HCBS services (see 42 CFR 441.301 (c)(4)(i)), as well as to optimize individual initiative, autonomy, and independence in making life choices (see 42 CFR 441.301(c)(4)(iv)). The settings options are identified and documented in the person-centered service plan. They are based on the person's needs and preferences (see 42 CFR 441.301(c)(4)(ii)). As shown in Table 3, the following mid-level ratios for off-site ISS were determined in the same manner as on-site ISS."
Table 3.
ISS Off-site Staffing Ratios and Rates LON Ratio Estimated Rate
Intermittent (LON 1
) 1:6 staff to client ratio $5.19/hr
Limited (LON 5)
1:4 staff to client ratio  $6.42/hr
Extensive (LON 8)
1:2 staff to client ratio  $10.12/hr
Pervasive (LON 6)
1:2 staff to client ratio $17.52/hr
Pervasive Plus (LON 9)
1:1 staff to client ratio  $17.52/hr
Provider Qualifications
"Provider qualifications for ISS are similar to qualifications currently required for day habilitation, but with an additional requirement that the provider be registered with HHSC. To serve people in DBMD, HCS, or TxHmL, the ISS provider would need to be either a TxHmL or HCS comprehensive provider, a DBMD program provider, or a subcontractor of the TxHmL, HCS, or DBMD provider. Additionally, the provider would need to meet all requirements to become registered to provide ISS, including completing required training and providing business information such as location and owner. "
Note: A December 1, 2022, implementation of ISS is also possible and would allow HHSC three months to work out any issues before the federal compliance deadline. Due to the level of changes required of providers to implement and the potential need for providers to hire new staff once funding is available, HHSC recommends implementing on September 1, 2022 with full compliance not required until March 1, 2023.
Note: HHSC also could implement a hold-harmless period, during which site visits are held and ISS providers are informed of determinations, but no violations are cited, or enforcement actions were taken against them.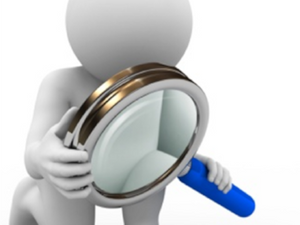 Oversight Implementation
"HHSC estimates ISS registry additional staff would be required as well as to ass to establish and maintain the ISS provider compliance as providers begin operations statewide. HHSC would charge a reasonable fee to ISS providers to join the registry, which could eventually help offset some of the cost to the state.
It is important to note that a registry is not equal to full regulatory oversight, which requires providers to meet an array of state requirements to receive a license, as well as pass on-site inspections by HHSC staff to assess health and life safety code compliance. As noted, full regulatory oversight also would allow the state to issue citations for regulatory violations and take direct enforcement actions issuing administrative penalties or revoking a license –– such as against ISS providers for more serious failure to comply with state regulation. 
Without full regulatory oversight, if HHSC identifies a health and safety risk to individuals receiving ISS services, it can only take enforcement or other regulatory action against the comprehensive provider, which is the current process. Comprehensive providers would remain responsible for ensuring the health and safety of individuals in their subcontracted ISS settings, and they could terminate a subcontract with an ISS provider for failure to do so if needed to come into compliance with all regulatory requirements."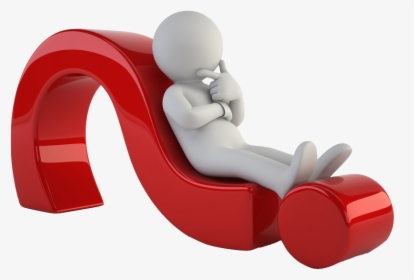 Future Considerations
"Overall, Texas Medicaid HCBS services are in a good position for compliance with the HCBS settings regulations. Although ISS would be a compliant service it does have some limitations, such as limited hours and limited weekend availability.
Due to these limitations, stakeholders have suggested looking at additional ways to 24 enhance community participation in the future. These additional options include two new services called Community Integration and Community Integration Support or enhancing current services to meet the same objectives.
Community integration services or service enhancements include non-work related activities customized to individual goals to access and experience community participation as required by HCBS settings regulation 42 CFR 441.301(c)(4)(i).22 Community integration could be provided outside of the person's residence and would be available during the day, evening, or weekends to an individual or to a group of individuals. In accordance with 42 CFR 441.301(c)(4)(ii), community integration services would be directly linked to the goals and outcomes identified in an individual's person-centered plan, and would assist the individual to do the following:
● acquire, retain, or improve socialization and networking,
● independently use community resources, and
● participate in the community outside the place of residence.
Community integration support services or enhancements would provide assistance to an individual to help him or her identify and locate community activities, events, and educational opportunities matching the individual's interests as identified in the individual's person-centered plan. The service could also include community engagement activities conducted without the individual present to address health and safety requirements, necessary supports, and education to community stakeholders responsible for the operation, oversight, and planning of community activities, events, and educational opportunities."